Orlando International Airport to/from Walt Disney World
Welcome to TCS of Orlando – Your Premier Limousine Service for Extraordinary Adventures!
Experience our world class luxury Disney World limousine services.
Orlando, the magical city that attracts over 50 million tourists annually, is a fantastic tourist destination – and at TCS of Orlando we want your experience to be extraordinary! Whether heading to Walt Disney World Resort or exploring its vibrant attractions, our luxurious limousine service provides convenience, comfort, and unforgettable memories during every journey.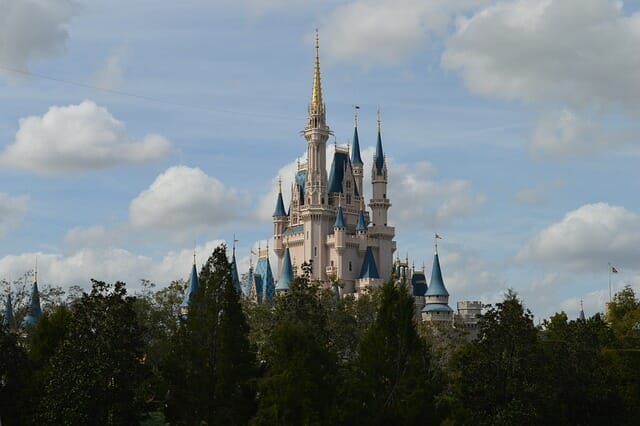 Transportation Service to and from Disney World
Limousine Service to and from DISNEY OR UNIVERSAL ORLANDO
We have a variety of vehicle options to meet all of your transportation needs. We offer professional limousine service in many florida cities.
Walt Disney World Resort, an enormous complex covering over 50 square miles in Lake Buena Vista, is one of travelers' primary draws to Orlando. This majestic wonderland boasts four major theme parks: Magic Kingdom Park, Epcot, Disney's Hollywood Studios and Disney's Animal Kingdom Theme Park. Immerse yourself in magical fairy tales, embark on thrilling adventures, witness unforgettable shows and parades that will capture your heart, or experience fairy tale magic with amazing shows and parades that won't soon be forgotten!
Disney doesn't stop there! For aquatic adventures, Blizzard Beach and Typhoon Lagoon offer year-round water park fun; while by nightfall Downtown Disney comes alive with wonderful restaurants, charming shops, and entertainment offerings for every taste imaginable – from delicious dining experiences to retail therapy, there's something here for everyone to enjoy!
Car Service Transfer to and from DISNEY PARKS & HOTELS
You will always find luxury and style with us!
Sports enthusiasts can indulge their passion at Disney's Wide World of Sports Complex. Covering acres of sports-filled fun, this magical venue hosts events and activities sure to get any sports fan's heart racing. In addition, our Orlando limousine service makes traveling comfortably and stylish to this sporting paradise easy, guaranteeing you don't miss a second of action-packed fun.
Within Walt Disney World Resort lies an abundance of 5-star hotels and championship golf courses, providing seamless transportation between its parks. There is no better choice for transportation between these parks than TCS of Orlando; avoid traffic jams and parking lot hassles with our reliable yet luxurious limousine service; instead, indulge in world-class transportation! With monorail or shuttle services already available from Disney, why not upgrade your experience with the world-class TCS of Orlando limousine transportation service?
TCS of Orlando can help ensure a stress-free, enjoyable visit to one of the world's most magical places by helping to alleviate long lines and wait times during peak seasons. By making the most of every moment during your visit, they ensure an unparalleled experience that surpasses all others!
At TCS of Orlando, we take great pride in delivering exceptional service with impeccable attention to detail and professionalism. Our top-of-the-line limousine fleet is meticulously maintained for your ultimate comfort, style, and luxury experience. Our highly trained chauffeurs also specialize in creating tailored journeys to ensure each trip with us is unforgettable!
Whether from family vacations and romantic escapes to corporate events and social affairs, TCS of Orlando can meet all your transportation needs with elegance and professionalism. Reach out now so we can add a magical touch to your Orlando adventure!
Our Service Areas in Orange County / Central Florida
from/to Orlando International Airport (MCO)